We Brunch, We Grind,
We Test
ACON
Testing is so in vogue right now, everyone whose anyone is doing it!
Because testing is trending, we seem to be on the right track in terms of getting to zero new infections by 2020! Here, ACON saw the creative opportunity to build on the success of former campaigns by focusing on the promotion of HIV and STI testing in a new, high-impact campaign.

Our remit was to keep testing front and centre of HIV prevention efforts, by urging all gay and bisexual men across NSW to continue testing regularly for HIV and STIs.
No one likes being told what to do, right? Especially when the stigma around testing is unfortunately still present. So rather than being led by the notorious doom-and-gloom narratives of the 80s, we wanted to develop an approach that was strong in positivity.

Our response was WE TEST: a campaign that reinforces HIV testing as a health habit that is culturally ingrained in the LGBTQI community, and encourages gay and bisexual men of all backgrounds to incorporate regular HIV and STIs screenings as a central part of their sexual health regimes.

"HIV testing has been integral in our community's fight against the epidemic since it began," said ACON CEO Nicolas Parkhill. "HIV testing rates among gay men and other men who have sex with men across NSW are at an all-time high. We are heading in the right direction towards our goal of virtually eliminating new HIV transmissions by 2020 and we must maintain the momentum.
"No matter who you are, where you are, or which HIV prevention method you use: regular testing is part of our routines – it's who we are and what we do. HIV testing is embedded in our culture – it's part of the way we look after ourselves and each other."
Nicolas Parkhill
ACON CEO
going viral
The WE TEST campaign is a print, radio, digital and outdoor effort with a viral video as its hero to be shared heavily across social media. The video features a diverse range of community members in a variety of locations throughout NSW, underscoring the message HIV testing is available to anyone, not just the inner-city LGBTQI community.
Alongside the video is a series of digital and printed posters that use bold animated graphics to integrate the practice into gay culture, using common phrases and iconic slang to normalise the act of testing regularly.

"We Grind. We Vogue. We Party. We Brunch. We Love. We Shop. We Bottom. We Top. We Test" and so on.

The colour theory behind the campaign has been kept bright and daring, reinforcing the positive and happy energy of the WE TEST narrative. The unflinching typography adds a kind of courageousness to the characters, radiating strength and optimism in connection with testing.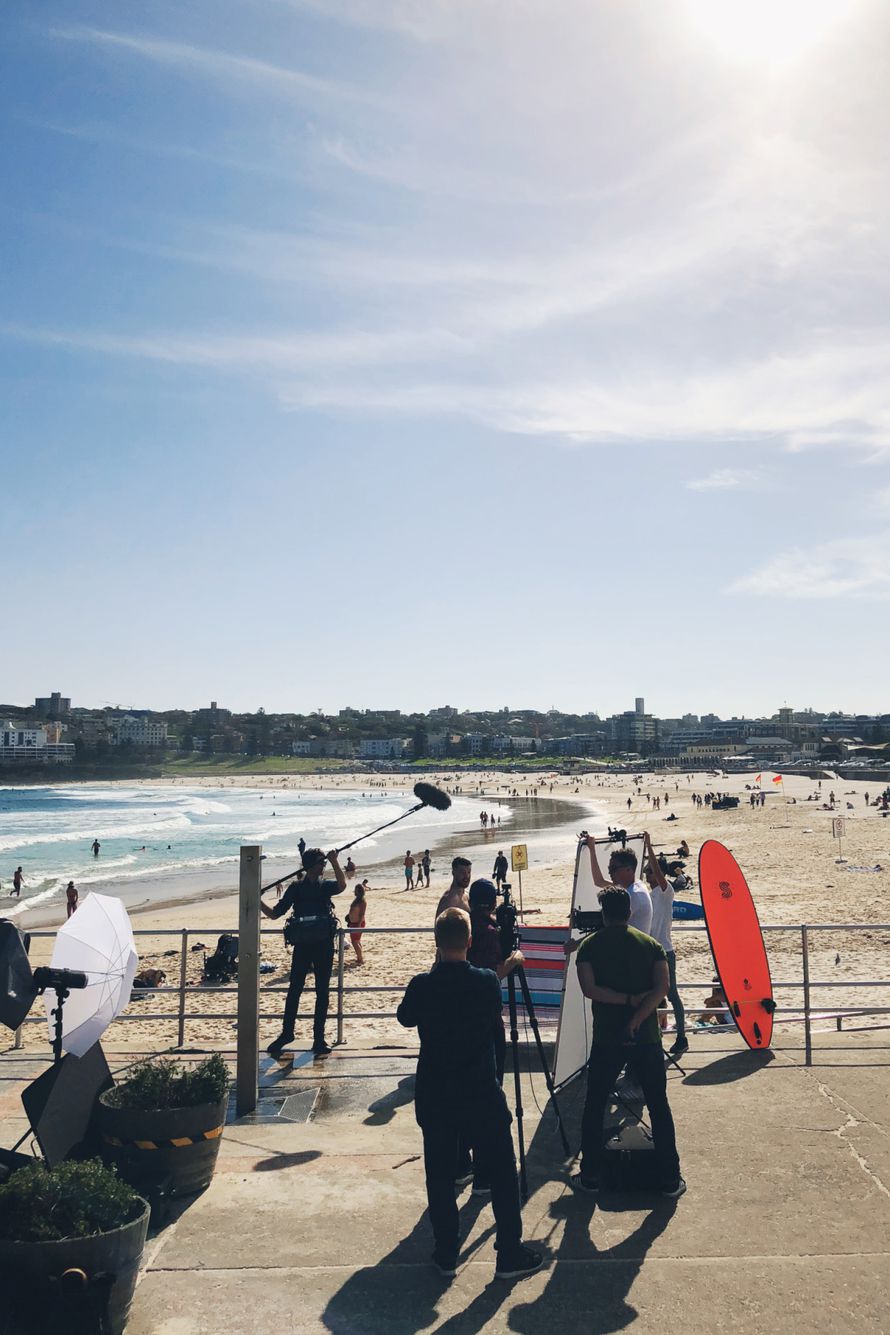 Say It Loud, Say It Proud
The intention here was to not only normalise this behaviour through positive messaging, but to alleviate the stigma and anxiety associated with testing, particularly in areas outside of the inner-city.

"For people in metro and suburban areas, clinical settings such as sexual health clinics, GPs and community-based testing services such as ACON's a[TEST] have become very popular for their ease-of-use and peer-led experience. People in rural and regional settings where access to sexual health testing may be limited however, can feel isolated and judged. We wanted to promote education around testing alternatives here, such dried blood spot testing, which is a free and effective test-at-home and mail-back method," says Nicolas Parkhill.

Ultimately, the strategic and creative elements articulate that testing is not something to be ashamed of. It's part of our culture. It's a badge of honour. We wear it with pride. And we say it loud.