Stands For Purpose
University of Wollongong
Armed with a clear visionary road map to take it to the top 1% of universities globally, University of Wollongong (UOW) worked collaboratively with us to reposition its brand as a leading and world class educational institution.

We worked with the team on a strategic review of the brand against goals set out in the 2016-2020 Strategic Plan. This helped us understand how to effectively tackle market challenges and become a globally recognized institution delivering agile thinkers, highly employable graduates and world-class research.
"The refined crest and wordmark recapture the University's prestigious heritage, while the flexible design system conveys the evolving spirit of a progressive, forward thinking institution"
ANT DONOVAN
GROUP CREATIVE DIRECTOR,
FROST COLLECTIVE
THE IDEA OF 'PURPOSE' ANCHORS STRATEGIC AND CREATIVE FRAMEWORKS
Our human-centred design approach enabled an understanding of the complexity UOW represented to its audiences. An advertising campaign rolled out across cinema, TV, digital, press and outdoor late in 2016. The new brand was designed to optimise the customer journey across a range of touch points - website, social media, print collateral, campus signage, buses and cars, corporate collateral, merchandise and UOW locations globally.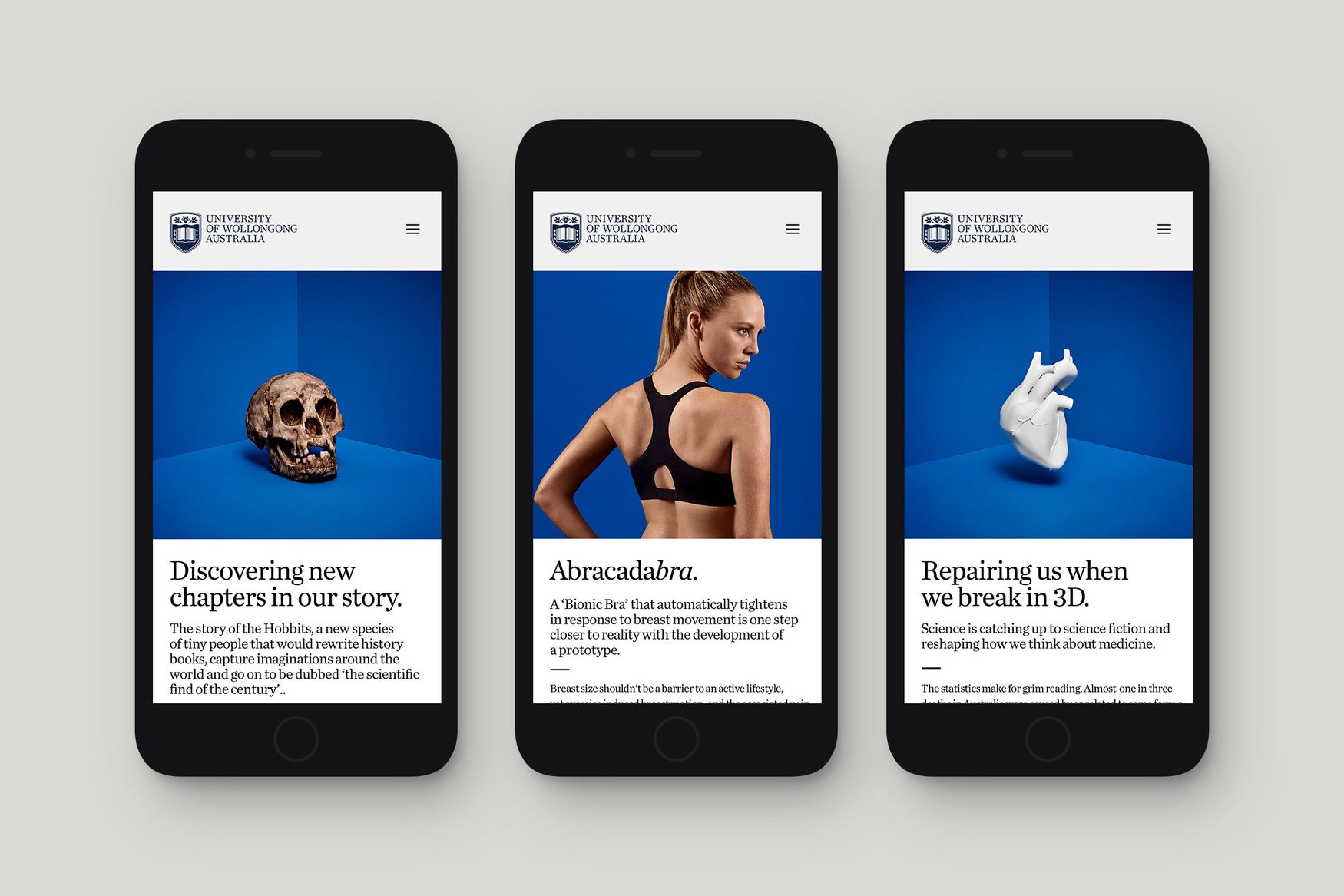 "The brand needed to have a solid platform from which to communicate its impact on the world and one which could be translated into a design system that could forge a highly recognisable brand structure and hierarchy."
Cat Burgess
Strategy Director, Frost*collective
RESPECTING HERITAGE. EMBRACING CHANGE.
The brand has provided a solid platform from which to communicate UOW's impact on the world. The strategic process has delivered a clear road map for UOW to achieve its goal of leading an influential, innovative society.