Old world meets new world
Niche Wine Co.
Niche Wine Co. wanted to position a new limited edition boutique luxury wine, as if from an old established vineyard. For Somm we needed to create a sense of heritage and sophistication, starting with a novel idea that would flow through to name, language and label.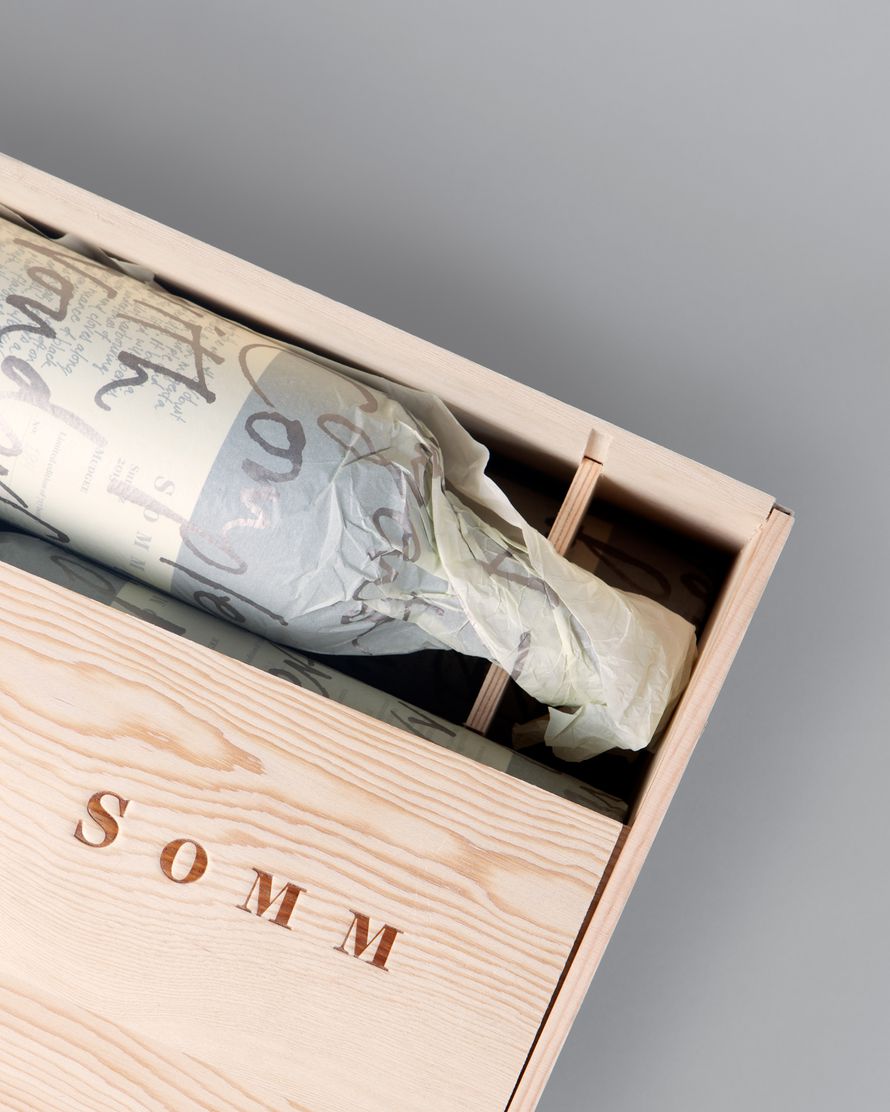 BUILDING AN ENGAGING PERSONALITY
The sommelier is the most trusted and knowledgeable figure in the world of wine, the master of wine selection and recommendation. Who better to build our idea around? The design is based on the sommelier's notebook, with a personalised aesthetic that is quietly confident, understated and speaks to Niche Wine Co's sophisticated and well-travelled customer base.

Each bottle is handcrafted giving the collection a distinct sense of place and telling the story of the region's wine-making heritage. Individually numbered, wrapped in printed tissue paper and nestled in a bespoke wooden box, the packaging delivers a precious and premium experience.