In Search of Strength
University of Wollongong
The University of Wollongong has launched a powerful new brand campaign designed to raise awareness, enhance reputation and drive preference for the university.

Rather than putting together isolated marketing components, Frost* designed a bold and insightful strategy alongside a multi-layered creative network of branding assets that worked as a system to hit the desired touchpoints. Driven by the central campaign idea – Wollongong Strong – the Frost* content ecosystem includes on-campus and key off-campus regional signage, Open Day brand activation, a fit-for-purpose Wollongong Strong website, a highly shareable series of social media narratives, a definitive brand commercial and five short film vignettes in collaboration with The Glue Society.
"It's about the strength of uow It's about graduates of UOW having the strength to step outside the norm and take on society's most pressing challenges."
Ant Donovan
Group Creative Director
Frost*collective
WHERE DOES STRENGTH COME FROM?
Where does strength come from? It comes from facing up, stepping up and standing up. It comes from taking a stand on things that matter. It comes from brave thinking in the face of society's most pressing challenges. It comes from stepping outside the norm, and backing each other all the way. And when you find it, you'll take it with you – wherever you go.

From our initial research and many years of working collaboratively with UOW, we found there was little doubt that the strength of character evident in the Illawarra region would seep into the university's DNA.

After a thorough period of analysis into this elusive quality, we called it 'Wollongong Strong' – an idea that translates to hard work, determination and fearless thinking in the pursuit of our ongoing mission to better society. And no matter where one might then go in the world, or no matter what one does, they can always draw strength from their time at UOW. The unique strength of Wollongong's people, research and discoveries radiates out into the wider world, causing real world impact.
"FROM DISEASE FIGHTING RESEARCH TO WORLD CHANGING INVENTIONS, EVERYTHING THAT IS WORTH FIGHTING FOR TAKES STRENGTH AND PERSEVERANCE. THESE SHARED VALUES UNITE STUDENTS WITH UOW AT A TIME WHEN THEY NEED IT MOST."
ANT DONOVAN
GROUP CREATIVE DIRECTOR
FROST*COLLECTIVE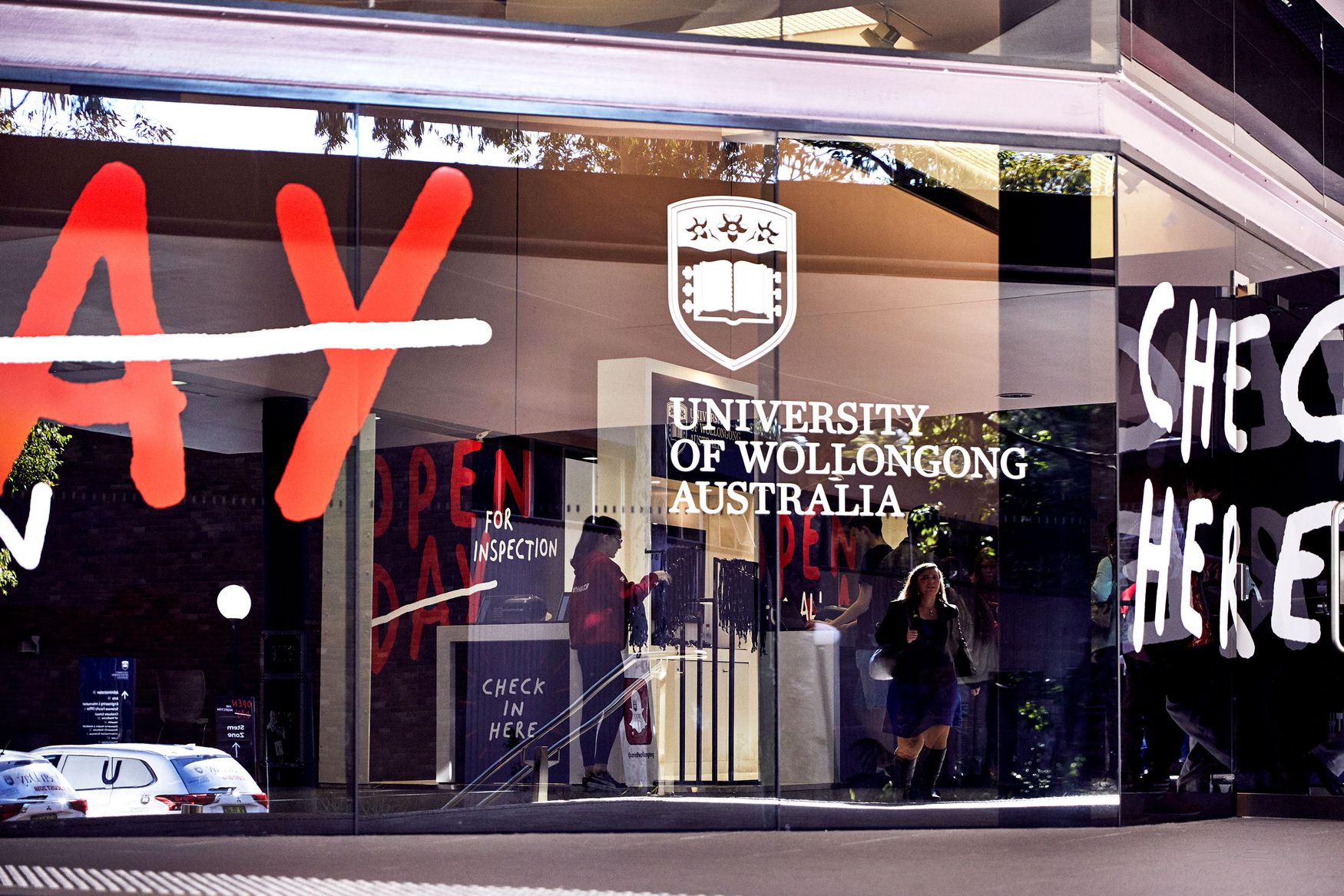 IN SEARCH OF STRENGTH
To unify the various elements of the Wollongong Strong integrated campaign, Frost* collaborated with The Glue Society to craft a a pivotal brand commercial as well as five short films featuring UOW academics and supporters—each embodying the idea of Wollongong Strong.

As a kind of companion mini-series, Frost* and The Glue Society teamed up further to develop five short films that continue the "Search for Strength" initiated by the brand film. Focused on five change agents from within the University, these content pieces uncover the person behind the academic. We see what drives them on a personal level, intimate moments from daily life becoming metaphors for their fearless work. We come to understand how UOW has nurtured this fearlessness, and supported the effort underneath the results.