GETTING THE BASICS RIGHT
Woolworths ESSENTIALS
As part of Woolworths' own brand renovation, commencing late 2015, and with the objective of improving quality and value, we recommended that Woolworths add a heap of personality to their Essentials range. Serious savings don't have to look serious, and by adding personality and charm to raise perceptions and make shoppers feel good about their purchase, sales took off.
NO COMPROMISE
We needed to give shoppers the confidence that a value purchase was one they could be proud of. Lifting the range out of the one colour, no-frills formula was a strategy intended to breathe life into an everyday range that didn't want to shout compromise.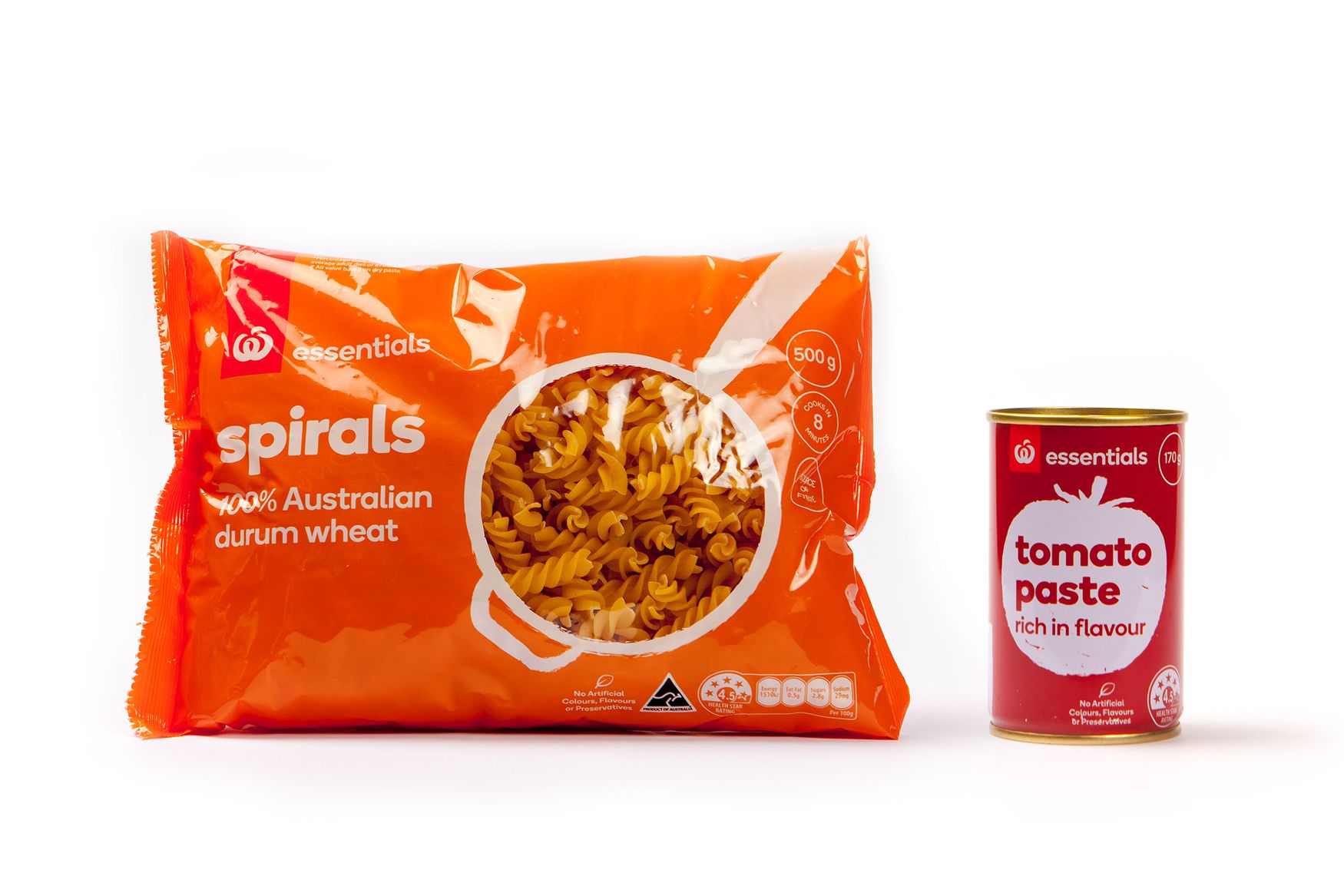 "Jack provided a simple yet unique approach to looking at the re-positioning of our brands. They took the time to understand our customer and their problems with the existing ranges to help transform their shopping experience."
Melanie Baker
Senior Brand Portfolio Manager
Woolworths Food Co.
BIG ON PERSONALITY
The Essentials design solution focuses on expressing Woolworths practicality for products through vibrant, genuine and charming illustrations which add a human touch while bright, bold colours are approachable and friendly. Free from unnecessary embellishments, we stick to simple truths about the product with only necessary information. The simple pack iconography makes navigation clear and information easy to find. The red Woolworths logo tab acts as a promise of quality and a commitment to value.
"The response to date has been extremely encouraging with combined Woolworths and Essentials rebranded sales experiencing double-digit sales and unit growth, higher customer penetration and spend per customer on Woolworths and Essentials brands similarly up"
Peter Hathaway
General Manager Marketing
Woolworths Food Co.
OUTSTANDING RESULTS
Jack's work delivering the creative strategy and concepts for the Essentials range has been a remarkable success with double-digit sales increases since introduction. We worked closely with Marque Branding, who adapted and executed the concepts across the full range of products.