Better Futures. Mutual Success.
Charter Hall
As one of Australia's leading property groups, with a managed portfolio of over $34.6 billion, Charter Hall's fiduciary duty is at the heart of what drives them as a business. With a multi-faceted audience across office, industrial and logistics, retail and social infrastructure, Charter Hall's impact is far-reaching — from everyday Australians investing for a better retirement to commercial tenants looking to evolve their business.

Our brief was to create a shift in Charter Hall's narrative, bringing the human benefit to the surface and sparking a behavioural change from the inside out, starting with their people.
Going Further
To create a meaningful behavioural shift, we first had to re-define Charter Hall's strategic foundation; it's purpose, values and proposition. It was clear what they did, but in order to align the business behind a powerful guiding light, we had to discover what they stood for and what motivated them as people.

Through an intensive discovery and insight phase, we quickly discovered that Charter Hall's unique expertise and unwavering drive powered them into a new space, beyond any traditional property or investment group. There is a uniqueness to Charter Hall's people that enables them to be trusted with the aspirations and futures of so many Australians. Their inventive spirit enables them to identify unexpected opportunities and their active approach to partnership creates a resilient and reliable foundation on which to deliver mutual success.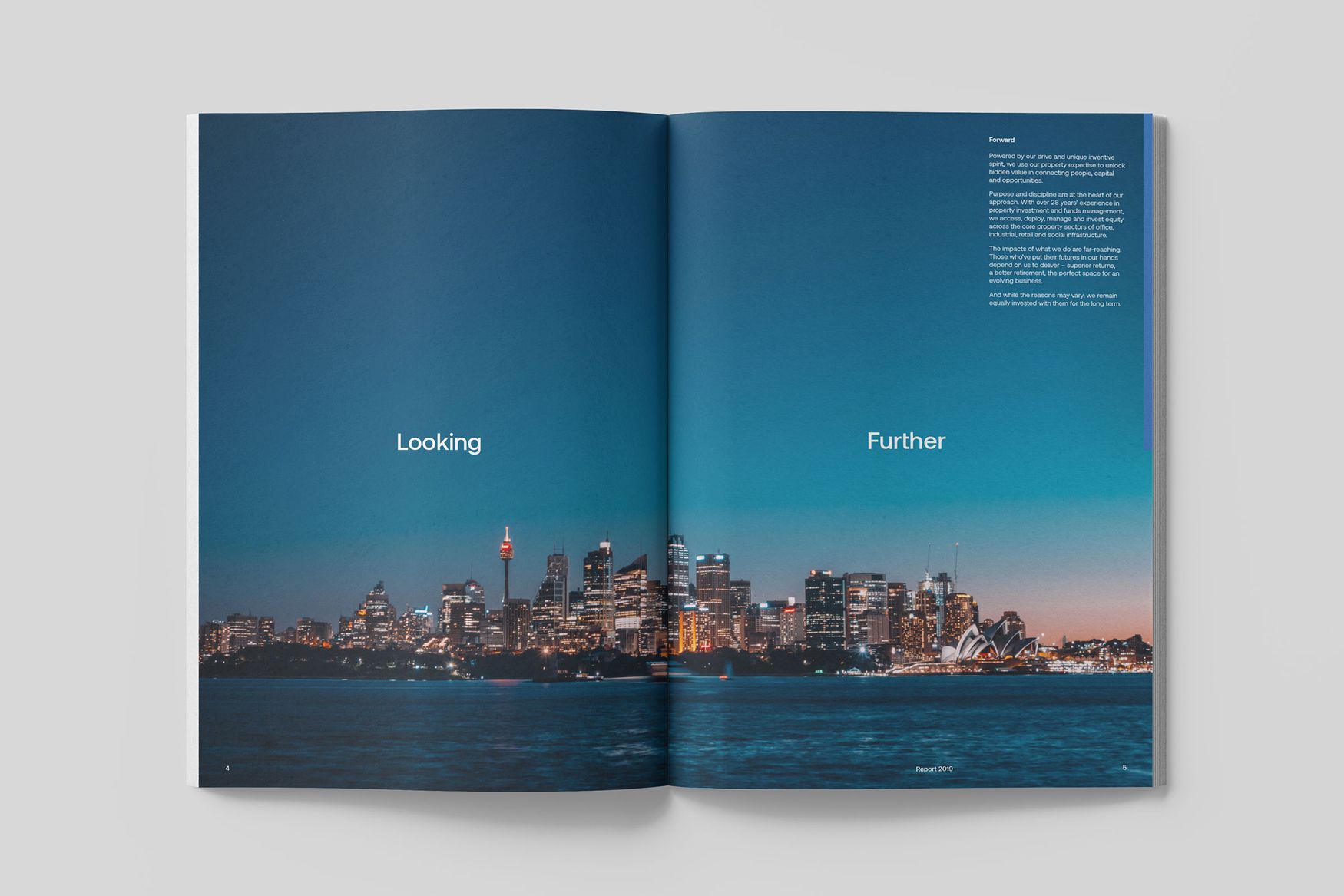 Better together
Launching in June this year, the key takeaway so far has been the comprehension of the new purpose and values. They've resonated with Charter Hall's people and already there's a widespread understanding of what this new strategic position means on an individual level and a company-wide level. This is just the beginning of the journey, with our next focus being on taking this behavioural change to market. For such a rapidly growing business, this new clarity and meaning should propel them and the people they work so hard for, further and beyond.


"As long-term strategic partners of Charter Hall we saw a huge opportunity to use brand as a driver for internal and external evolution. By leading with a human-centred approach, we were able to involve Charter Hall's people and really get under the skin of their culture, to generate an authentic purpose."
Cat Burgess
HEAD OF FROST PLACE
Frost*collective
"Charter Hall approached Frost with a desire to define our unique 'secret sauce', to help unite the business behind a driving idea . Through rigour and commitment the Frost team truly grasped who we are and how to communicate our point of difference in an authentic and real way. This was vital for us – a cookie cutter approach would neither stick nor last. Frost have proved themselves an invaluable partner in helping us evolve in a modern world. We're excited for what the future holds together in our quest for creating better futures."

Natalie Devlin
Chief Experience Officer
Charter Hall