A Welcoming Spirit
Redfern
The inner Sydney suburb of Redfern was struggling to realise its economic potential. Sharing the common goal of stimulating the local economy, Frost* came together with the City of Sydney, Australian Technology Park, the Chamber of Commerce and residents. Together a brand strategy was developed to shift negative perceptions of Redfern with the objective of rebooting local business and reinvigorating the area as an exciting and inviting destination.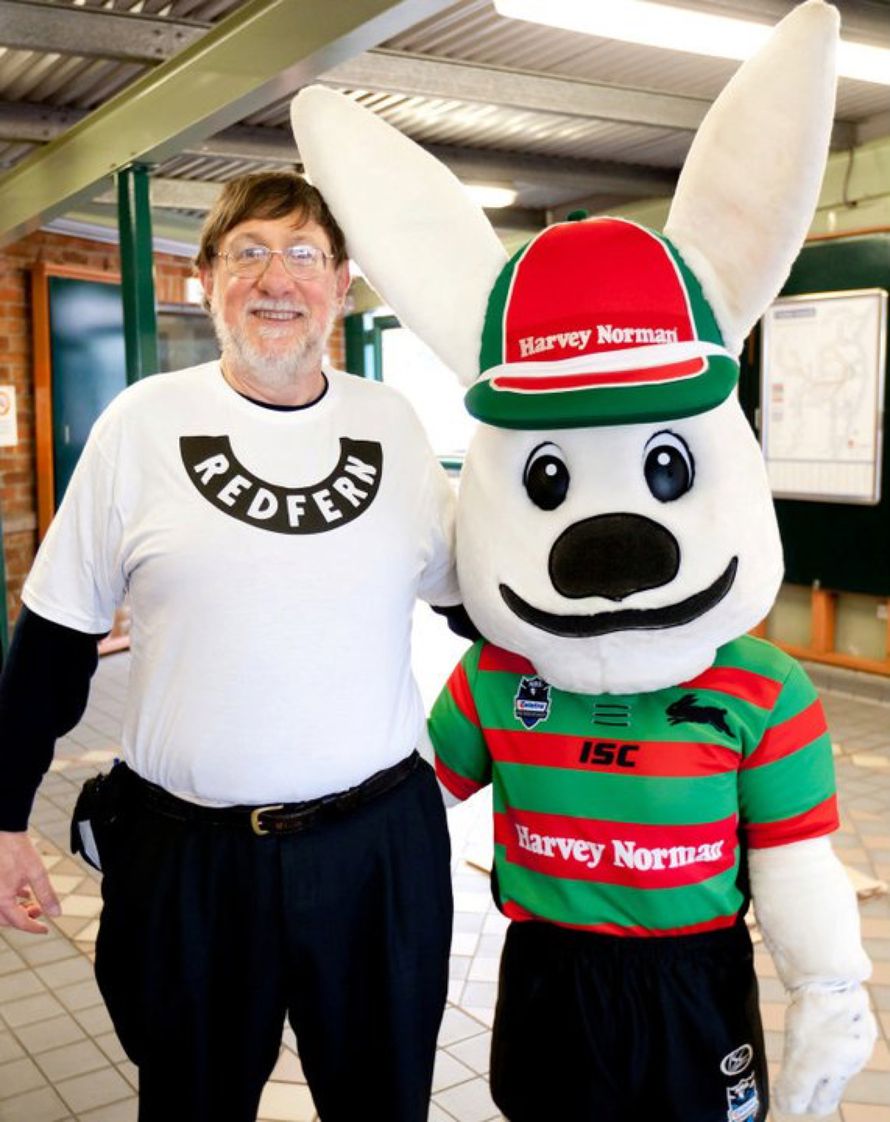 GROWING, INPSIRING, UNITING
A spate of cultural activities, new business initiatives and major refurbishments hinted at a changing Redfern however there were still many under-utilised spaces and perceptions of undesirable behaviour impacting the area's reputation. The challenge was to reconcile the different interests and socio-economic backgrounds without disenfranchising the local community.
RAISING A SMILE
Based on site inspections, brand interviews, workshops with residents, purpose-commissioned market research and consistent community engagement – all ensuring that the brand strategy reflected the needs of all community sectors - we uncovered the insight that people from outside the area didn't feel welcome. Redfern had a barrier to entry.

Enlightening conversations with the Head of the Aboriginal Housing Company, Mick Mundine, also helped lead us to the core idea of the 'Welcoming Spirit' inspired by his stories and vision to achieve a good 'spirit flow' in Redfern
FEELING OF WELCOME
'Welcoming Spirit' created a clear focus that everyone could understand and become involved in. It makes people feel welcome and encourages individual expression of the idea of 'Welcome Spirit'. This initiative paved the way to make Redfern/Waterloo a leader in demonstrating positive change and inclusivity

The logo is simple but is the perfect embodiment of the idea of welcoming with a smile, while black-and-white collateral incorporates ideas of integration and coming together. The campaign was embraced and truly owned by the community. Applications include coffee cups, bumper stickers, t-shirts and social media.
"The whole project was about bringing people together. We split the logo across t-shirts, so only by pairing up, do the two halves create a whole."
Ben Hennessy,
Design Director,
Frost* DESIGN.
"It's extremely exciting that the community has picked it up and the logo has become a genuine symbol, giving local people and residents the tools to address misconceptions and empower them. Success for us is seeing people wearing the t-shirts, noticing stickers on car bumpers and kids' school folders five years on."
Cat Burgess,
Strategy Director,
Frost* collective