Where
am i?
What is the science behind how we journey through different environments?And once orientated, how do we engage with its purpose?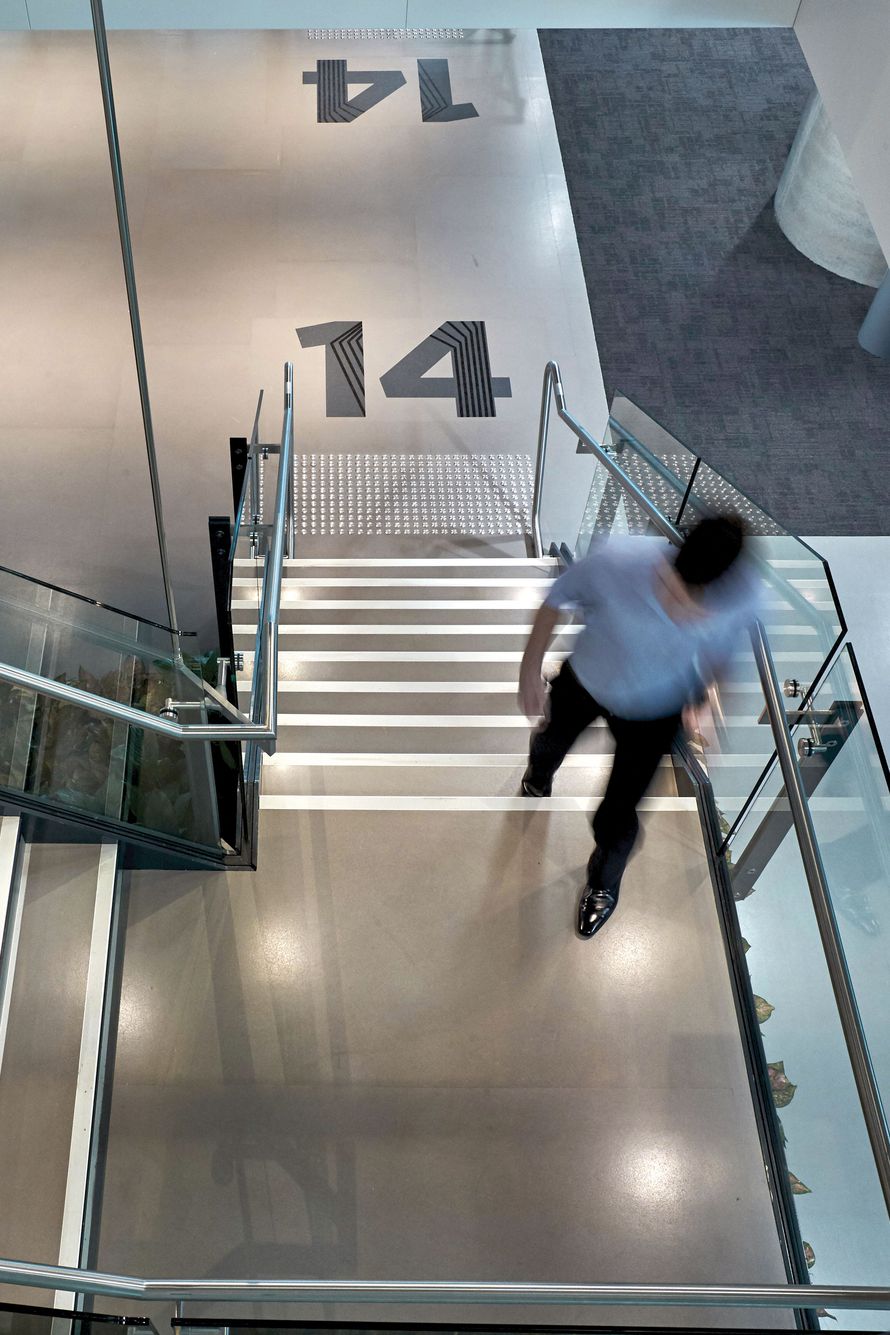 Facilitating the movement of people from one area to another may sound simple. Add some arrows and other directional graphics and, presumably, we're done. Well, not quite. Wayfinding is a science to orientate people within a space—it's really about how and why we move and make the decisions we do.

Couple that with placemaking, which capitalises on the assets of the local community to create spaces that promote people's health, happiness, and wellbeing—and you have a usable formula that harmonises the purpose of a space with the needs of the people within it.

A building that is designed to understand its users has obvious benefits. In the commercial sector we collaborate with our clients to strategically enhance the overall wellbeing of their employees, inspire productivity and increase overall job satisfaction. By designing engaging brand experiences for visitors and potential partners we are ultimately creating positive brand journeys benefiting all stakeholders.

The possibilities in this area are significant. To be able to impact how people engage with your company and physically design a series of sensory journeys or pathways to your brand, allows users of the space to discover what, why and who your brand is. It's about designing an environment that speaks the language of your company. A recent and successful application of this formula is Sydney's Barangaroo precinct development. Urbanite was engaged to develop bespoke wayfinding and placemaking strategies for stages one-to-three of this project for clients including Westpac, KPMG and Lend Lease.
"A work place that articulates its brand values to promote staff engagement has far reaching benefits from wellbeing to productivity."
Each project began with the brand vision. Westpac had a vision of delighting their customers and visitors with the space, being able to work together as a team as well as pursuing personal, team and business excellence. Likewise, KPMG identified four guiding principles—Connect, Edge, Freedom and Conscience—to ultimately promote a healthy and intelligent workplace, improving the wellbeing of their community. With Lend Lease echoing similar sentiments their new Barangaroo home would be guided by six key values including: Drive, Trust, Innovation, Collaboration, Integrity and Nurturing.

To harmonise the physical and emotional journey of each brand and inspire the people within it to have a positive, purposeful experience we refocused the element central to all great wayfinding and placemaking principles: people. Key to our success as specialists in the branded environment is the ability to empower people. With a solid understanding of how and why people behave as they do in certain environments, we were able to produce a system of highly-intuitive wayfinding and placemaking strategies to demonstrate the value of the commercial tenants. This included elements such as: digitally-integrated directional and operational signage, bespoke typography, cultural installations blurring the line between public and private space, creative solutions to inspire wellbeing and connectivity, and courageous, precinct-defining sculptural installations.

At Barangaroo we have crafted a journey of discovery within each of these branded environments, ultimately assisting and enhancing peoples' physical and emotional experiences within that place.