Transforming Space into Place
A Placemaking Essay

At this unprecedented time in the life of a city and its community, public places have never been more important to people's wellbeing. Creating a successful 'sense of place' which people feel attached to, actively participate in and are proud and respectful of, is due to placemaking.


A 'sense of place' can be achieved through the thoughtful and considered actions of strategists, urban planners, designers and architects, and is helped by the inherent natural beauty, geography or abundance of light of an area. It can be a culturally significant place, focused around art, sculpture or other interpretive content or installation.


Placemaking is when this sense of place and attachment is harnessed and transferred to underutilised places and spaces, developments and public and private domain. These activations can be foundational to changes to the physical urban fabric or vibrant, temporary pop-ups to promote or celebrate an event, and all efforts should result in the empowerment of citizens and recognition and investment in their social capital.


What are the foundations of place and placemaking and how can we create successful social and cultural attachment to places that result in positive citizenship, respectful interactions and ultimately wellbeing? What makes for a connected, thriving community and how can placemaking contribute?


The 1979 documentary by William H. "Holly" Whyte, The Social Life of Small Urban Spaces, explores the successes and failures of public spaces in New York City. By looking down onto public places and watching how people interact with a variety of spaces in the public domain, it is a fascinating window into the simple yet impactful gestures such as seating, sunlight and shade are crucial to a welcoming place. As Whyte points out, "what attracts people most is other people", but how do we manage crowds in this new world order? How do we attract people but not too many people?
Placemaking involves five main components:
- Physical space
- Community
- Meaningful purpose
- An understanding of how to utilise the space
- Narrative or cultural connection
1. Physical space
In this new 'Covid-19 safe' world, open spaces are incredibly important. This is particularly evident in cities where real estate is at a premium, private spaces are compact and therefore public spaces are crucial to wellbeing.


My local park, Sydney Park, is popular on weekends with locals using the walking tracks and big grassy fields, but during the lockdown it was jam packed. I often ended up walking the local streets rather than using the park because it was impossible to adhere to the social distance rules in such a crowded environment. The attraction to this park is obvious: it has open space, an abundance of sunlight but also access to shade. It has trees, grass, lakes and great amenity. The park has also a thoughtful layer of landscape architecture which accommodates, leads, frames and presents the corners of the park to be explored. This park has an important sense of place.


However, it wasn't always like this. It's situated between the busy intersection of King Street, Princes Highway and Sydney Park Road on one corner and Euston Road on the other and was once a forest of turpentine and ironbark trees where "local Aboriginal people, the Gadigal and Wangal, hunted kangaroo on the grasslands here, and fished and camped at the swamps, creeks and rivers that crisscrossed the area." In 1893, a brickworks was built, clay was extracted from pits and kilns on the site fired it into bricks and the area was stripped bare. In 1948, this site – having used up all the clay – became a rubbish dump until 1991 when its ownership was transferred to South Sydney Council, now City of Sydney. So, this old waste dump of a site was not always the draw card it is now.


We take green space for granted in our cities, but areas dedicated to open free green vegetation didn't always exist. The first true, public park was designed by Joseph Paxton in 1847 in Liverpool, UK, with Australia's Sir Henry Parkes' vision for a 'People's Park' realised in Sydney's Centennial Park some years later in 1888. The industrial revolution and limited access to nature meant that cities had to legislate open space and allow for dedicated open areas for the populations' wellbeing.


We have many vast, unappealing and underutilised spaces around our cities and throughout our suburbs that need the help of place strategists, place makers, urban designers and architects to work together to bring much needed attention and attraction to these corners of our cities so we don't just cram into the one place earmarked for free leisure.


Many international cities like Paris, New York, Rome and Barcelona have all made the urban stroll an artform. There is even a French word dedicated to the urban explorer: the 'flaneur' a stroller of cities, parks and boulevards. The French author Honoré de Balzac described flânerie as "the gastronomy of the eye".


However, these stroll-friendly streets are not limited to La Rambla or Le Champs Elysee. In my grandmother's village in the mountains of southern Italy, we would go for two 'passeggiatas' (leisurely strolls) a day – one after lunch and one in the evening after supper. The UK has extensive 'right to roam' laws for the health and wellbeing of its citizens, which allows wandering throughout the countryside across private and public lands. In Sydney, our councils have been too focused on entertainment districts, which centre around commerce, with Sydney only boosting a handful of significant urban areas that are for free and passive recreation. Transforming unused city spaces is a challenge but one that we at Frost* are focused on and up for.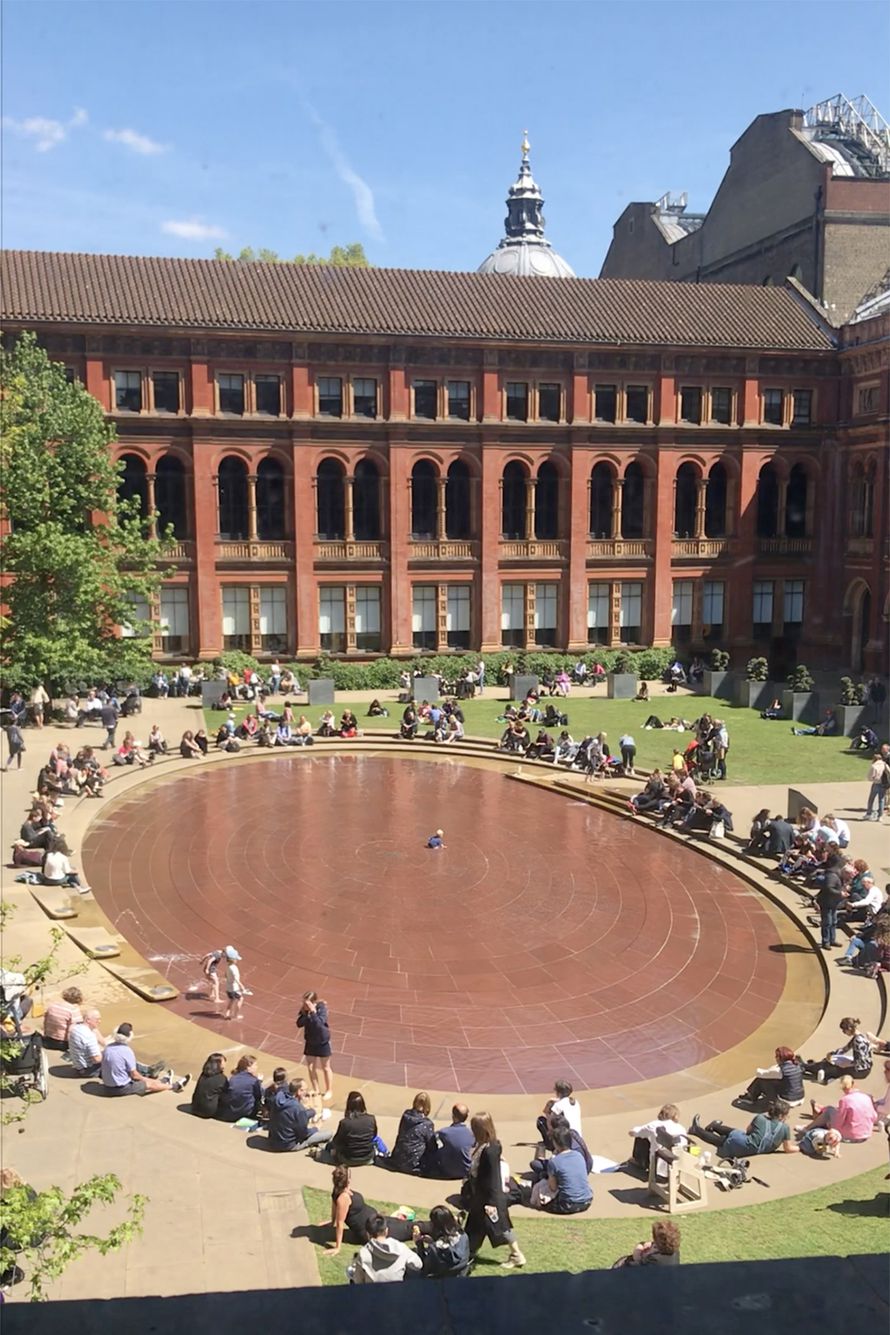 2. Community
Looking at the needs of the community is very important when making place and creating a sense of place. Sometimes focusing on the needs of one focused group can be more successful than trying to be everything to everyone. However, accessibility is crucial, and inclusivity is a cornerstone of success. Good examples of successful active recreational places are skate parks and the waterpark at Darling Quarter. There are fewer examples of urban passive recreational spaces, a couple being Carriageworks and Darling Harbour. Designed to fulfil their particular community's needs, temporary events and festivals held there end up attracting a curious wider audience into the fold, lending and imbuing these places with meaning and good memories. The events often become successful and re-occurring as people from all backgrounds love to share experiences, try new things, food, experience art, music and installations.


It's crucial for authorities to foster entrepreneurship. It is the backbone of the continual renewal, vibrancy and dynamic experience of a city. Encouraging diversity through entrepreneurship, councils and authorities must continually reassess laws and control plans such as NSW's archaic liquor licensing laws. Drastically overhauled in July 2008, when the liquor license fees for small bars was cut from $15,000 to just $500, this reform changed the culture and backstreets of Sydney literally overnight as it meant that opening a bar was no longer only the domain of beer barons and established pub owning families. Allowing the activation of backstreets, laneways, small scaled premises and evening trade, it pulled people out into the streets in many diverse areas of the city (not just down the main street), which was a huge win for the city and its night life.


This creation of a small-scale night-time economy lead to investment in creating interesting small spaces, focusing on niche interests. It often allowed clients to take risks on up and coming architects and interior designers as fitouts weren't too big or too much of an investment. Spaces became looser and interiors more interesting. It also increased the feeling of safety in our city, with natural passive observation a result of more people spread throughout the city rather than only intense hot spots.
3. Meaningful purpose
People are generally social animals. We all want to feel good and take great pleasure in participating in environments which allow for memory making. Going to a place that aids and enriches our experience, a place that is beautifully designed, or naturally breath-taking makes it special and memorable.


The skill of the strategist, designer or place maker is to create a significant place without being contrived, or trite or themed. A place with weight, which creates pause, moments of delight, framed views, unexpected folly, or surprise. A place which we can interpret, a journey which we can curate, finding our own route, given choices we feel our experience is personal to us. A place which is strategically placed and planned with layers to uncover.


A place having a purpose beyond commerce is fundamental to successful placemaking. Commerce can be seen as an added bonus, symbiotic to an experience and there to cater for the needs of users, but not as the focus of the experience. Goods and services cater to our needs to help live our lives in a comfortable, delicious and satisfying way. When did goods and services become the leisure activity, rather than provide a drink when, and if, we are thirsty? Drinking for fun, sounds absurd unless it's alcohol of course. Therefore, a sense of place is created when the history, the amenity, the beauty, the uniqueness, the physical challenge, the mental challenge of the experience is explored. Then add a flat white or a glass of wine and it's perfect!


4. An understanding of how to utilise the space
Architects, landscape architects and urban planners have been the masters of our domain until the rise of the developer. The developer is the investor risking everything to bring tired suburbs to life, renewing them and attracting diverse populations. The capital they are injecting into rejuvenating communities is crucial to our city's success, councils cannot do it on their own. But what's in it for them? If they provide the right experience, which includes accommodation, detail, space, amenity and a touch of the unexpected, then everybody wins. Ensuring that places cater to individuals' needs can be tricky and assumptions can lead to costly errors. For example, What I need from my community is vastly different than what a single 20 something needs. Therefore, community engagement, research, workshops and experience is a crucial and valuable investment, which if made upfront, pays two-fold down the line.
5. A Narrative - cultural connection
People are interested in the narrative of a place. Humans want to be part of a bigger story, and the knowledge that we're making our mark on the rich tapestry which is our community is important to us.


We live on a land rich in indigenous history, acknowledging this place and its original custodians is also important to creating a place with strong and enduring foundations. Creating place by establishing a narrative, whether it's cultural, historical, sustainable, artistic or brand driven are all legitimate pursuits that can achieve equally successful outcomes.


Experiences created by brands often have to fight a cynicism, however some of the most memorable and compelling experiences have been thanks to large brands, sponsoring and being patrons to culture and the arts. It should be acknowledged that brands have to work harder and their contributions, at Vivid for example, have to be more substantial and less overt, while also being completely brand aligned.


So, placemaking is fundamental to creating enriching and meaningful experiences. We are venturing out of our Covid safe havens so rarely that when we do, it should be worth it. Many of us are drawn to investing our free time in natural places of beauty such as parks, seaside locations and bushlands. However, we have so much unused and underutilised city spaces that with a little love and investment could be transformed into agile places of interest, inspiration and experience – spaces with a strong sense of place.
By Maria Briganti
Environments Design Director
Urbanite, Part of the Frost*Collective.