We are NEST… an experience design team that analyses, creates and optimises technology and human experience across digital, physical, conversation and spatial.

Smart People,
People Smart.
Ethos Urban
A STRATEGIC REPOSITON OF A THREE COMPANY MERGER IN THE PROPERTY SECTOR
Leading urban development consultants JBA, Buckley Vann and Planisphere understood the strength in coming together to form a national brand enabling them to become the most comprehensive urban services firm in Australia. The new brand follows a 12-month consulting process by Frost* Design to reposition the three firms under a unified brand with the objective of driving growth in both national and offshore markets.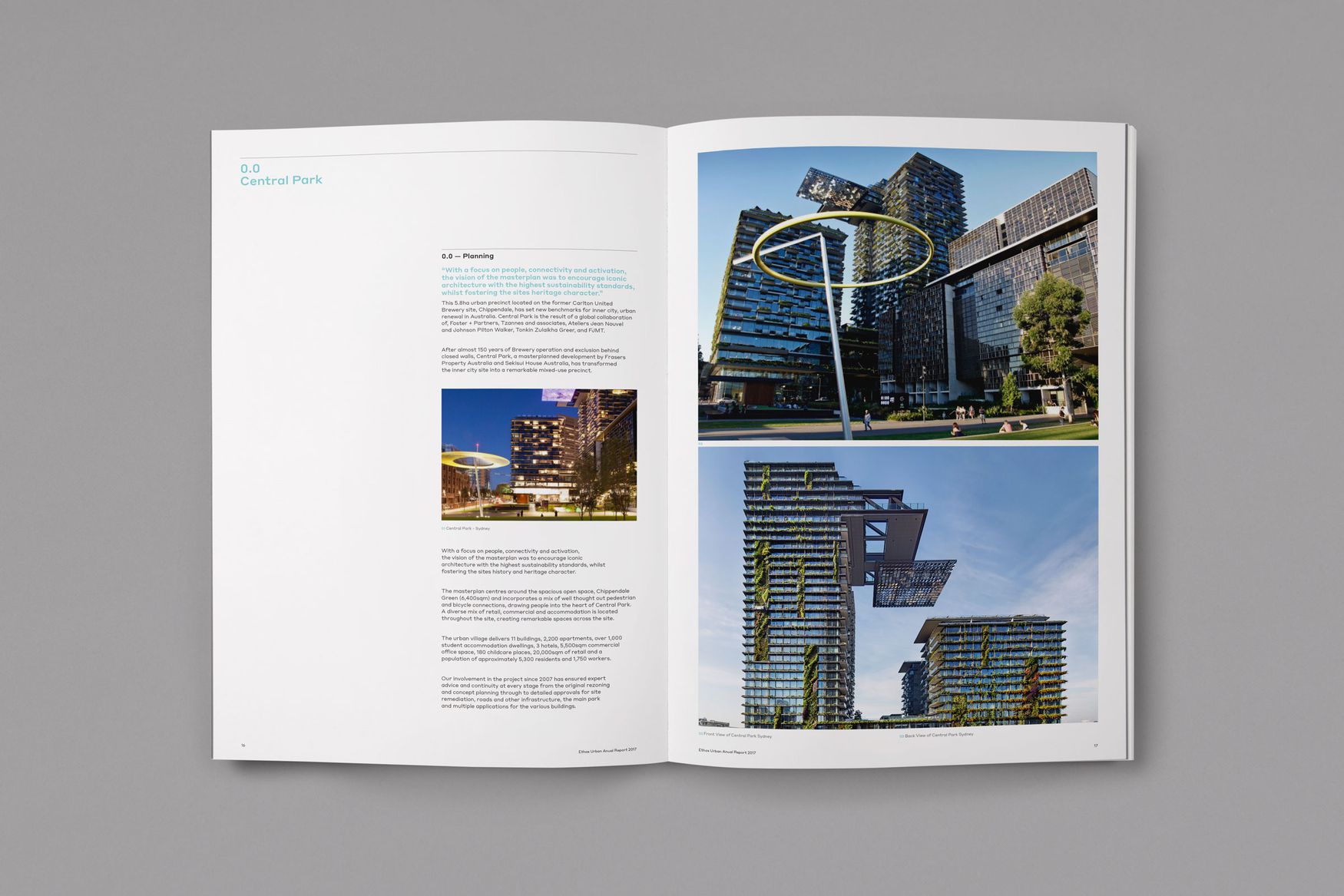 DEFINING THE BRAND NARRATIVE AROUND PEOPLE RATHER THAN PROCESS
By refocusing the brand on people rather than process we built a platform of ethics and trust thereby establishing the brand as the right company to task with the responsibility of analysing opportunities and identifying new possibilities for people and places. This newly differentiated positon could also pave the way for Ethos Urban to confidently communicate a strong narrative around its growing and comprehensive offer.
SMART PEOPLE, PEOPLE SMART.
A research phase and category audit revealed that most competitors in the sector are positioned by the services they provide and the processes they have in place. These insights served to highlight the opportunity to focus on human benefits and the intellectual capital of staff. The brand idea – 'Smart People, People Smart.' – which has also been used as the company's tagline, marries the strong people-driven focus within the three firms and acknowledges the demand for more human-centred solutions and deeper interpersonal relationships.
IMPACT AND DISTINCTION CONVEYS ETHOS URBAN AS THE NEW MARKET INFLUENCER
The solution is intelligent, distinctive and contemporary and asserts Ethos Urban as an influential new player in the market. Frost*collective's scope of brand deliverables included brand architecture brand strategy, naming, logo and visual identity system, brand guidelines, stationery, corporate documents and a website.