We are NEST… an experience design team that analyses, creates and optimises technology and human experience across digital, physical, conversation and spatial.

My Sydney Niche
Loftus Lane
Branding Loftus Lane, AMP Capital's low-rise boutique residential development in Sydney's prestigious Circular Quay, required delivery of a refined approach. Driven by a crystal clear strategy, our brand marketing program created the full scope of intangible and tangible brand executions proving a resounding sell-out success, in just two hours.
GIVING PEOPLE WHO LOVE THE REAL SYDNEY AN INTIMATE AND AUTHENTIC WAY OF LIVING IN THE CITY.
A deep understanding of the customer directed the brand's expression across a range of touch points. Our strategic brand positioning focused on the idea of securing a private Sydney niche in one of three architecturally designed buildings – SJB – 15 Young Street, Silvester Fuller – 18 Loftus Street and MAKE Architecture – 8 Loftus Street. A compelling story for this rare opportunity was crafted around the idea that buying into a boutique development on Sydney Harbour, with access to a new laneway lifestyle, was uniquely different to the CBD's tower-style living.
considered in every way
Referencing the address itself and Sydney's emerging laneway culture, the Loftus Lane name and brand design draw on the idea of 'effortless luxury.' Considered and bespoke, the development's restrained and contemporary aesthetic contrasts with the glitzy approach of its competitors. Marketing touchpoints extended to bespoke Bonsai Figs that were sent to VIPs in custom-branded Loftus Lane ceramic pots and a limited-edition book titled 'Sydney at Home' produced in collaboration with Sydney based photographer Saskia Wilson.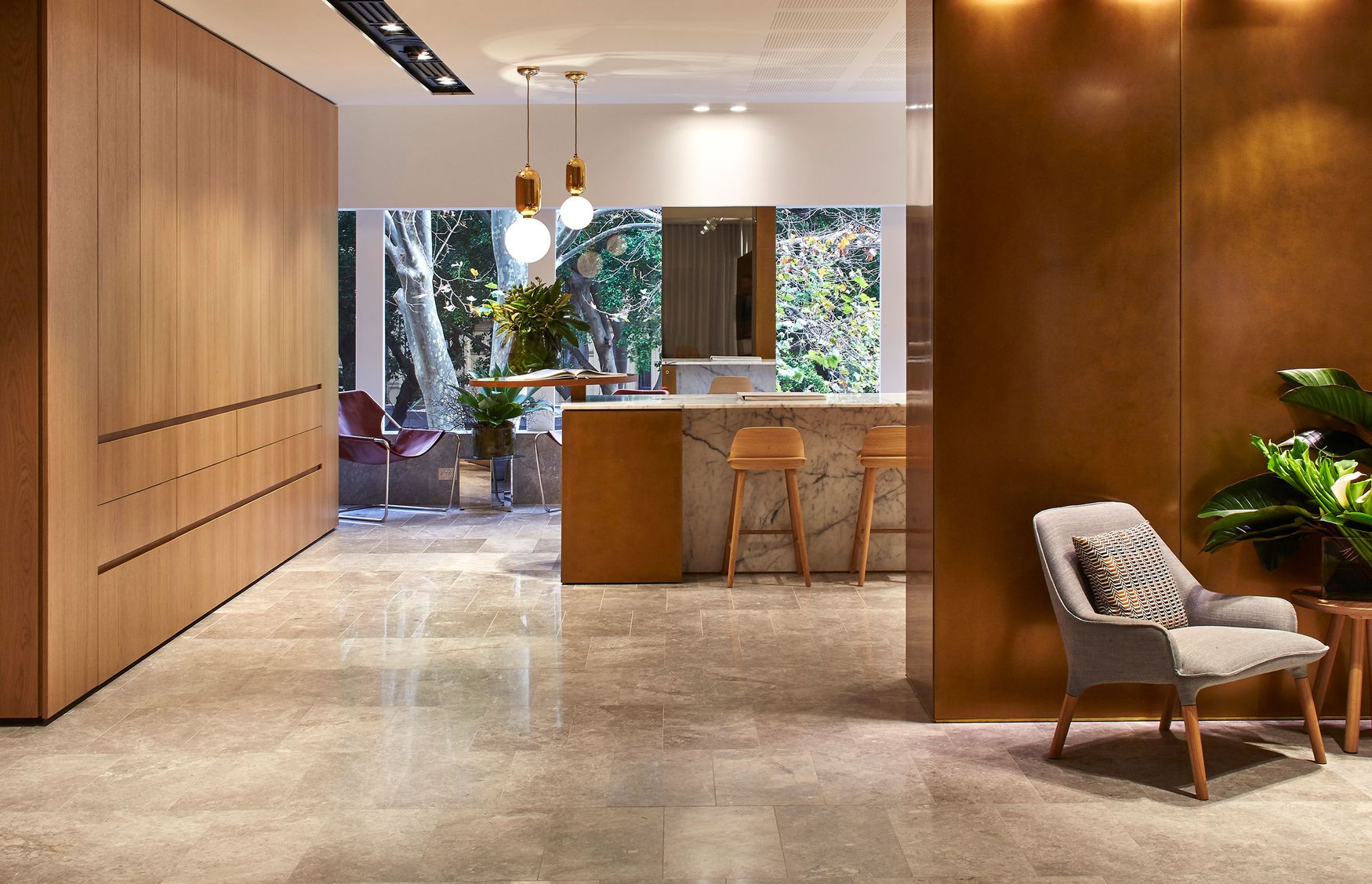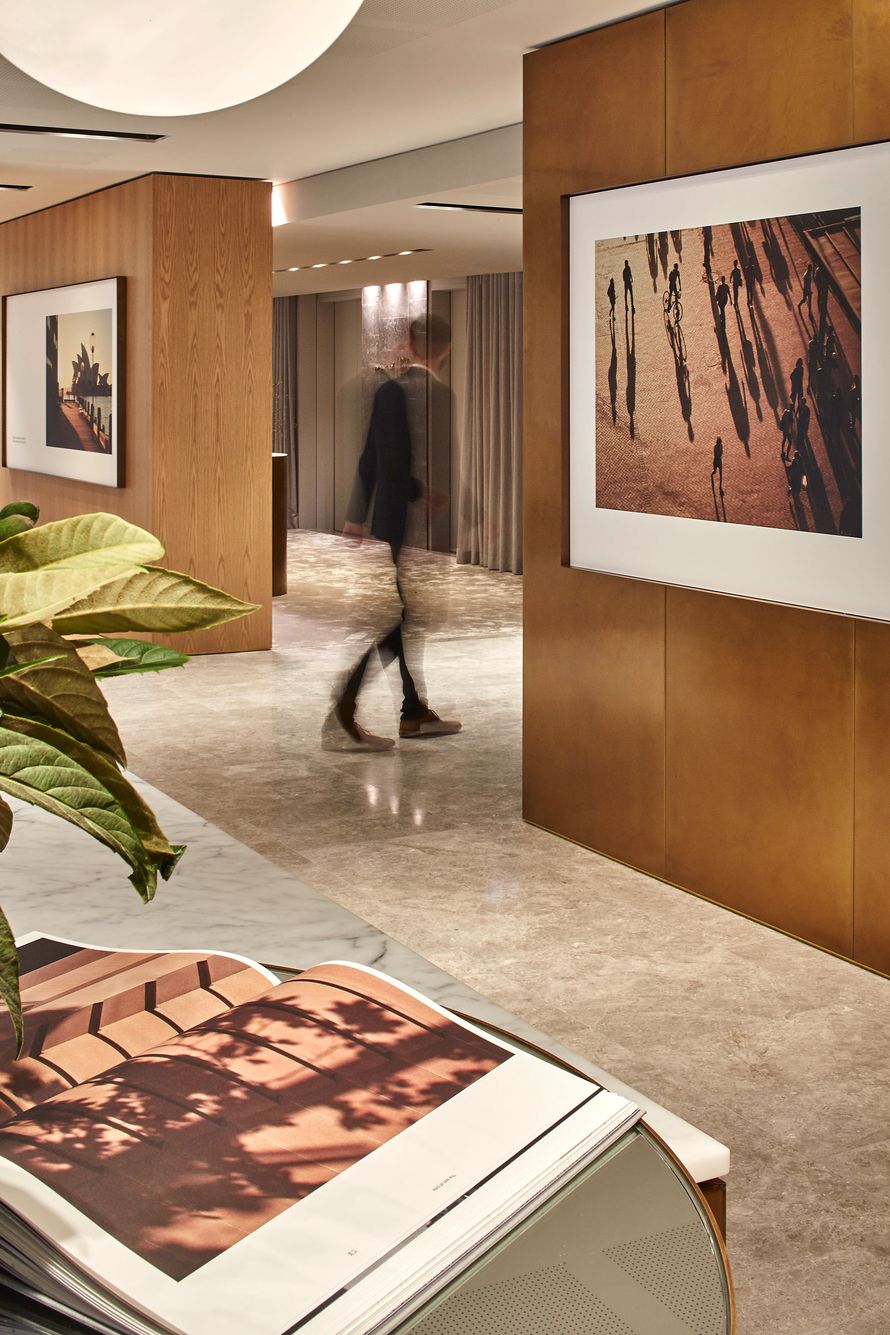 A REFINED
SALES
EXPERIENCE
The display suite, one of the most significant expressions of the Loftus Lane brand, had to reflect the development's bespoke qualities, and communicate its unique nature. Urbanite's environmental design strategy lay with communicating the overarching principals of intimacy, modernity, design and culture, captured through scale, detailing and materiality. The experience is immersive and provides an immediate sense of calm and aesthetics indicative of the development. To fully appreciate Urbanite's approach in executing the display suite, it is pertinent to know that the strategy for the brand was anchored in market research that found that target buyers were motivated by the idea that this was a rare opportunity.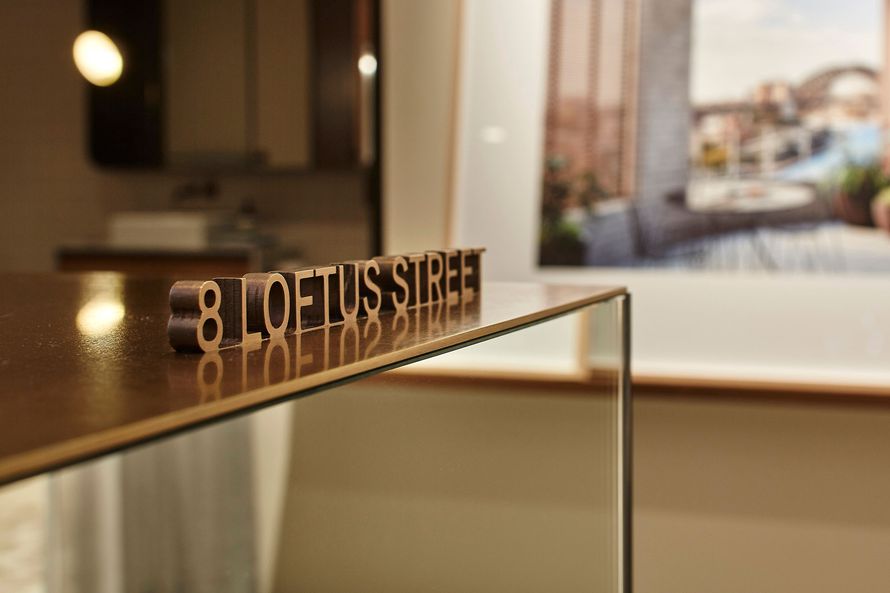 120
MINUTES
All 106 apartments sold
in 2 hours.