We are NEST… an experience design team that analyses, creates and optimises technology and human experience across digital, physical, conversation and spatial.

LIVE BY NATURE
ROMECITI GROUP
Frost*collective collaborated with Sydney property developer Romeciti on its highly-anticipated $450 million, two tower, Macquarie Park development. With a clear purpose to build living spaces that inspire life with health, wellness and comfort, Romeciti engaged Frost*collective to create and execute a strategic brand marketing programme to launch the first stage of the 11,000sqm, 357 apartment development to market.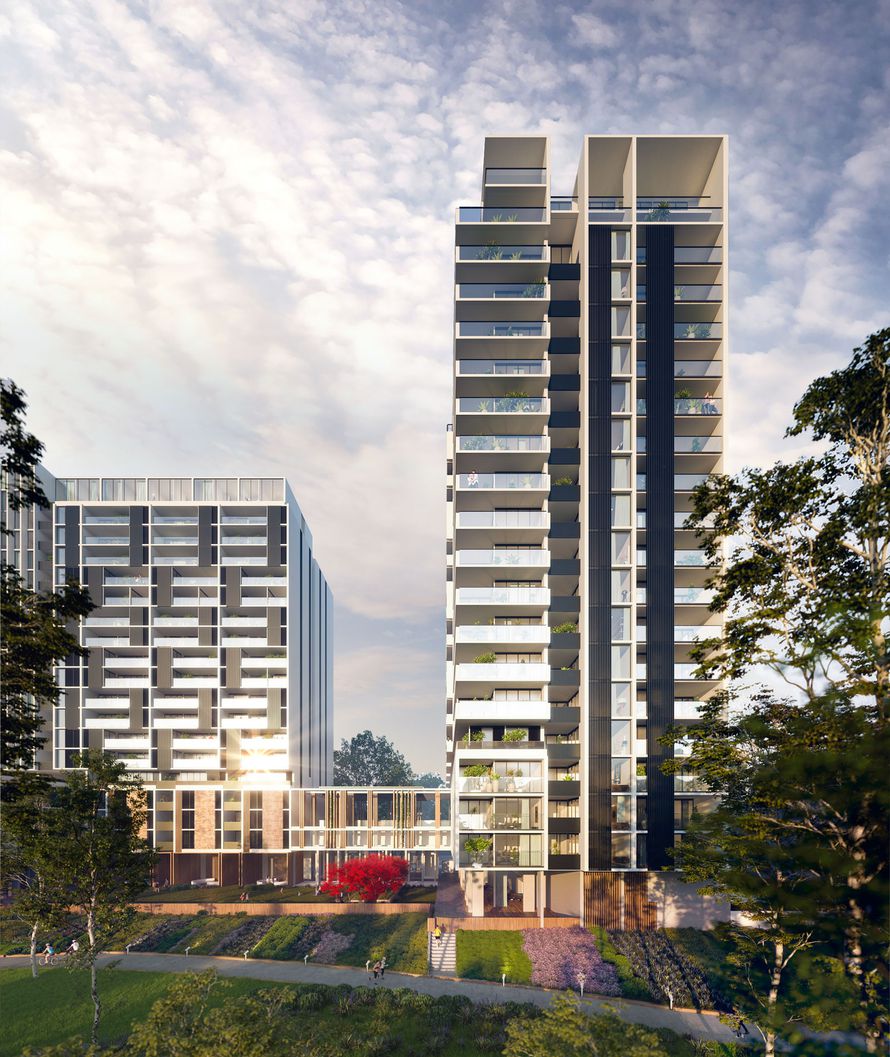 THE UNDENIABLE POWER OF GREEN
Kick-starting the project with a strategy phase enabled the brand story to unfold. We arrived at the core idea of "Human by Nature" pulling out humanity's deep, unmoveable connection with nature and aligning the brand with an inspired and perfect balance of nature and urban living.
$210M
sold on opening day
PRIORITISING COMMUNITY AND THE ENVIRONMENT
Armed with a strategy that supported the notion of connections, with both nature and the community, the design team developed the brand idea and workshopped naming options that focused on Romeciti's commitment to building and creating 'green' residential projects supported by, and using sustainable technology. 'Natura' was born.
Natura's generous 700m2 display suite by Urbanite comes complete with branded activations on the journey to entry, signage and graphics. A 40m long external place-making piece was designed and integrated into the entrance approach, to pique public interest and guide visitors and potential buyers to the suite.

Nest designed and developed the website presenting the Natura brand story aiming to drive leads and visitation to the display suite. The Natura precinct's unique selection of amenities has been featured, while its compelling proposition of nature and lifestyle have been thoughtfully highlighted throughout the design.
AT HOME IN NATURE
Every brand touch point complements and respects the roles of the project's key collaborators – the architect and landscape designer. Additional executions include brand guidelines, style guide, advertising, hoarding and signage, as well as the residential brochure, penthouse brochure, floor plans and sales folder. Boxed gifts containing premium, soy-based candles accompanied with a bottle of sparkling wine and presented in a carry bag, were also created.
90% Sold
on opening weekend. 185 out of 210 STAGE 1 apartments, Including all six Grand Penthouses
Record
penthouse sale set a new Macquarie Park high with $5.6M at $32,000/sqm